If you are coming here on holiday and are looking for some where to play tennis- have coaching- play fun tournaments or just meet tennis people to play with , then here at Tipsy Terrace is the place to be.
We have coaching available from 8am until 2 pm Monday to Friday- several mix in doubles events through out the week- 3 synthetic grass tennis courts- mini golf- swimming pool- bar and restaurant.
So if you want more details and also are looking for accomodation near to the club- contact me from my contact page on the tennis zoo site and I will get back to you.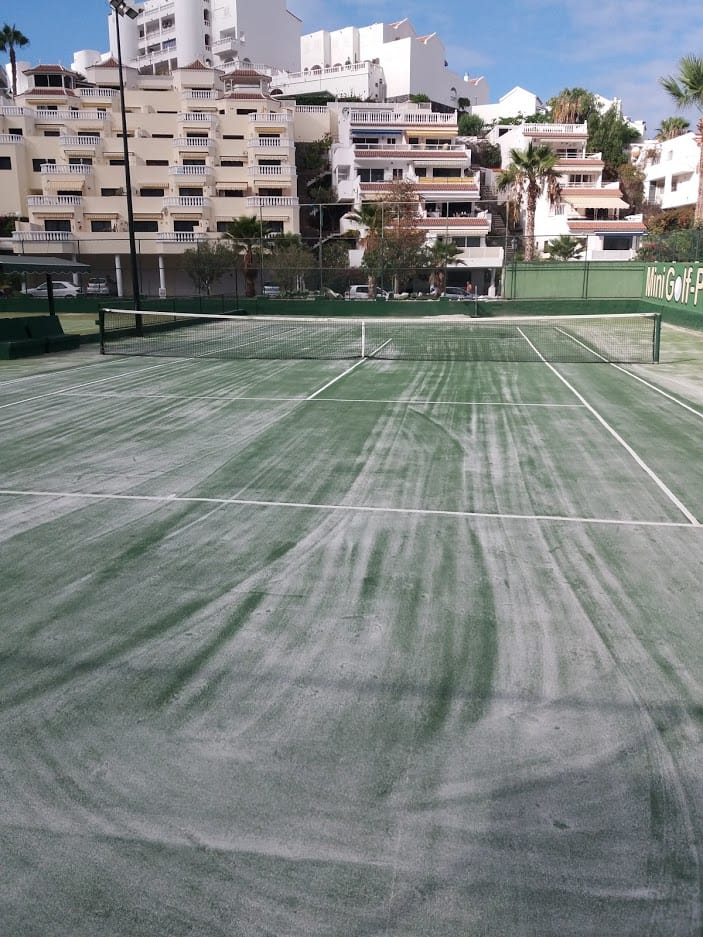 The new court one.