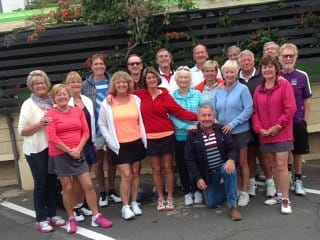 Anyone out there looking for a tennis holiday in the sun on a personal traning basis then here in Los Gigantes Tenerife is the place to come.
Up until now I have worked with players from 19 different countries on a one to one, or at most a one to two basis.
I do not organise group tennis holidays, but prefer to work with players on aspects of their game that THEY feel needs work.
Whether you are a singles or doubles player, matches can also be organised whilst out here, and of course Tipsy Terrace runs various events during the week, for all standards of play.
Accomodation can be organised, or ideas given on where to stay in the area.
For more info just contact me from my contact page, the link is below