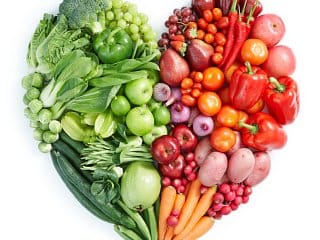 A proper diet ensures good physical and mental health for those who adhere to it. This is true for everyone, but especially so for sportspeople. Tennis players expend a tremendousamount of energy on the court – calorie consumption is about 9.1 kcal /kg/min – which means that those energy reserves must be replenished. People who are really serious about getting the most out of their diet should see a specialist, but below I list some nutritional tips for all tennis players.
The key issue is that nutrition is varied, and therefore balance is the most important thing to keep in mind when deciding what you are going to eat. Important nutritional rules It is always preferable to eat meals at fixed times every day, and rather than eating big meals you should try and eat five smaller ones: breakfast, a snack, lunch, an afternoon snack and dinner. In the morning it is important to have a proper breakfast, and not just drink coffee. Eat your breakfast two hours before playing. It should consist of coffee, tea, milk or juice with barley cereal, bread or toast with jam/honey and seasoned fruits. Those who prefer savoury breakfasts can eat a sandwich with ham. As a nibble and for snacks I suggest yoghurt, some fruit or a sandwich. Avoid sugary foods so that you can stay away from blood sugar spikes. Lunch and dinner should be composed of portions of raw or cooked vegetables, carbohydrates such as pasta and protein such as meat or low-fat cheese, fish or vegetables. Salad dressing should be extra virgin olive oil, vinegar or lemon – no fatty dressings! Main meals should be consumed three hours before competing. In the evening it's better not eat late, and do not make meals too large and heavy. Don't sleep immediately after eating – take some time to relax first, especially if you have played tennis.
Although there are no forbidden foods for the sportsperson, you should avoid fried foods which are high in fat. A diet too rich in meats, sausages, eggs and butter can damage your health and affect your performance on the court. It is best to stick to simple, easily digestible foods. Water is also very important – tennis players should try and drink about 50 ml/kg daily.
And always remember to drink during training as well. Try and stay away from overly sweet beverages, rather dissolve a teaspoon of fructose in water or drink juices/smoothies. If you eat a balanced diet, you do not need to resort to supplements. These should be reserved for people who really need them – and most people don't. Finally, it is worth noting that everyone is unique, and many people react differently to the same food. Just remember: eating well is absolutely essential if you want to get the most out of your tennis!